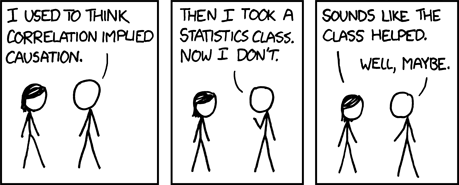 From: xkcd.com
Finding, understanding, and writing with statistics can be a challenging endeavor. This guide is here to help with that process.
In this guide you will find:
Tips on using statistics in your writing
Materials to help understand statistical concepts
Tips on finding statistics
Resources to find statistics by subject area and
Resources to find statistics by region
Remember, if you get stuck and are searching for longer than 20 minutes without success, contact the Research Assistance desk for help. You can reach the Research Assistance desk at 719-255-3295, refdesk@uccs.edu, or by using the chat box.